Blue, Red, Green lounge and Music Hall are included.
Price
Until 6pm, up to 30 guests: 25.000 CZK + VAT
Whole day: 40.000 CZK + VAT
Hint: You can serve a Welcome drink in our garden or in Mucha museum entrance hall. Just add this option to the booking form.
Garden additional cost: 8.000 CZK + VAT (1 Hour)
Mucha museum additional cost: 10.000 CZK + VAT (1 Hour)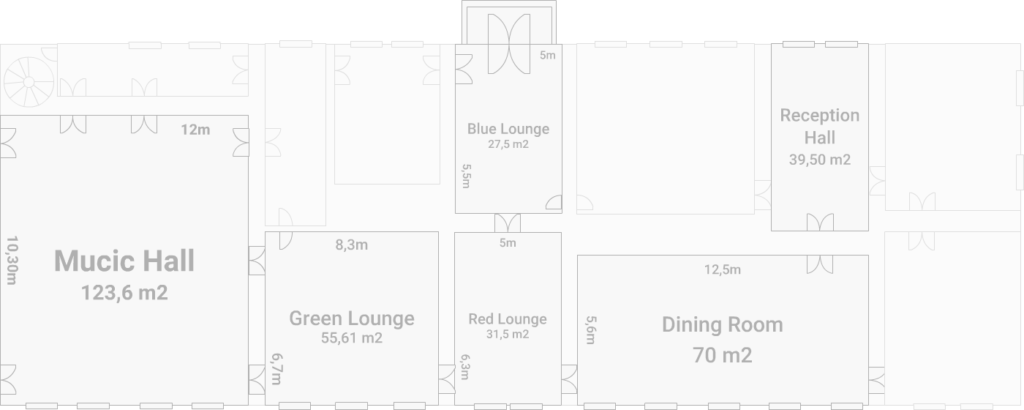 Blue Lounge

Green Lounge

Red Lounge

Music Hall